Okay, I'm WAY behind on a lot of things I wanted to tell you, so here they are in one post.
First off, I want to announce the winner of the $65 David Chicken Super Fun Pack!
Comment #16 and the winner is…
I'm so excited that my biggest fan (well really smallest fan) Lily will get this fun pack!! Julia's adorable daughter has declared my blog to be the best ever. And what better compliment could a girl get! ha. I think she'll look great with a chicken on her head too:-) Congrats Julia!
••••••
A BIG Thanks for Toys
I'm so thankful to everyone who donated toys for my Gifts of Grace Toys for East Plano! I got to meet one of my blog friends in real life because of this toy drive:-) I was so excited when Heather came to Dallas for Thanksgiving and dropped off the toys in person. What a treat it was to hang out with her and her adorable son! Um… yeah… no photos. We were gabbing too much to remember to take any! Arrrg!
I'll keep you updated on the toys. I can't wait to deliver them later this month!
Awards
I've also received some fun awards and have been featured on Tip Junkie and One Pretty Thing several times now, which is really exciting for me! I love those web sites, be sure to check them out.
Julia @ Hooked on Houses gave me a nice award. Thanks Julia! I'm hooked on your blog too!
I got this award from Angie @ The Arthur Clan and Natalie @ FL Home Blog. Thanks girls! I love your blogs too!!!
I'm supposed to pass the "I Love Your Blog" Award along to other blogs that I love. So here goes… Of course there are many others that I love so you'll have to be on the next round:-)
Jen @ Sanctuary Arts at Home
I am always astounded at her creativity and how she transforms the average or ugly into something amazing!!! I'm excited that she just opened an Etsy Store. Good luck Jen!
Fifi @ Fifi Flowers Design Decor
This is one talented lady!! I've talked about Fifi before so you know I love her. Plus, as a Christmas present to myself, I had her do a painting for me:-) If you missed it, click here. She's framing it now. I can't wait to see it in person!
Carrie @ Oikology 101
Holy Moly… this girl is hilarious!!! I met Carrie when she joined in on my "meet your husband" party. From there I was hooked! Anyone that can make fun of their husband (and herself) is my kinda gal!
Melissa @ The Inspired Room
Of course I love her inspiring blog, but I love Melissa for being such a genuine person first and foremost! She also is a great champion for mom's with businesses.
Bella @ Bella Casa – Beautiful Home
I met Bella when she entered and WON my Big 80's hair contest! ha. Since then, I've become addicted to her blog that features deals and inexpensive home ideas. She's also got me involved in all kinds of blog/social media stuff. She is great at keeping me up-to-date on what's going on around here:-)
Since I'm passing out awards, I want to give away another Best Mommy Award!
This award is for a mom who goes above and beyond her normal mommy duties and deserving of a big shout out!

Emily is the mom of 2 adorable preschoolers and very dedicated one at that! She is also a wonderful writer with excellent ideas for simple and frugal living. I love the fact that she is such a great role model for her children. There are days where she writes about doing away with the days tasks to enjoy time with her kids. Lucky kids! Thanks Emily for being such a great mom and inspiring us to slow down and enjoy life. As an overly busy mom, I know I need to take your writing to heart! Visiting your blog is a daily treat of mine:-)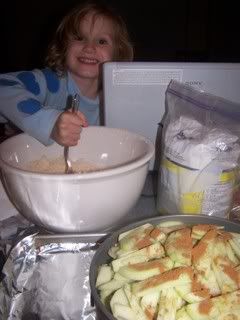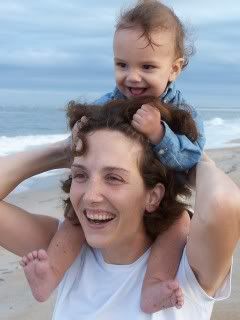 Check out the other Best Mommy Award winners here. Have a nomination? Please contact me.
A big hello to my new subscribers!! I hope you find some fun things here. I've added new FREE Christmas downloads and plan to have some more great finds and originals for you this week!
Originally published on December 1, 2008. Last Updated on May 15, 2021 by Amy Locurto